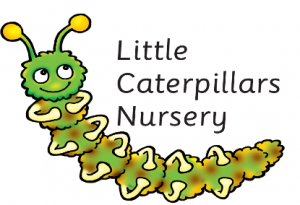 Aims
Our aim within the Early Years Foundation Stage at Norwich Road Academy is to provide a high standard of child centred education and to promote a love of learning within a safe, supportive and happy learning environment.
We recognise the importance of providing a creative, stimulating and challenging curriculum in order to encourage and support children's confidence, self-esteem and development.
Learning
We are committed to working within the four themes of the Early Years Foundation Stage, which are: A Unique Child, Positive Relationships, Enabling Environments and Learning and Development.
The 3 prime areas which are the foundations for children's ability to learn and develop healthily.
Personal, Social and Emotional Development
Communication and Language
Physical Development
The specific areas which include essential skills and knowledge for the children.
Literacy
Mathematics
Understanding the World
Expressive Arts and Design
In line with the rest of the school we follow 'Letters and Sounds' for phonics. In Nursery we cover Phase 1 which is designed to develop the children's speaking and listening skills through lots of games and interactive activities.
We practise our counting daily and as the children progress we will also look at number recognition.
What will my child do at Nursery?
Your child's Nursery session will consist of a mixture of free play and more structured adult led activities. Activities and opportunities are planned around the children's needs and interests and may follow short themes.
There will be a time during the session where we join together as a group for singing, counting or story based activities and the children will be provided with free milk and fruit.
The children will have the opportunity at various points during the year to join in events with the rest of the school. If you are thinking of sending your child to Norwich Road Academy, then being in our Nursery will make the transition easier.
How can I support my child?
Before your child starts Nursery you will either receive a home visit or we will ask you to fill in an 'All About Me' profile so we can plan for their needs and interests. There are no specific skills your child needs to have before starting Nursery but it is helpful if they have some independence in dressing themselves. Sharing books and rhymes with them is really valuable as is talking to them about what they can see or hear whilst at home or out and about. We offer 'stay and play' sessions each term so you can play alongside your child and see what we get up to in Nursery.
Session times at Little Caterpillars Nursery
Children may start in our Nursery the term after their third birthday with funding (15 or 30 hours). We offer:
Morning session 9 am – 12 pm
Afternoon session 12 pm – 3 pm
All day session 9 am – 3 pm
If your child is funded for 15 hours then subject to availability we offer you the chance for them to attend extra sessions at a cost of £20 per session. Please ask for further information.
Please contact us for further information or to arrange a visit to our Nursery on 01842 753279